Description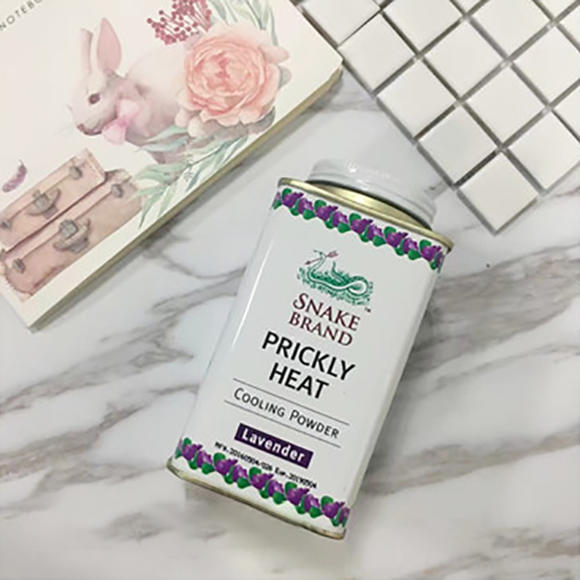 Prickly heat powder is usually used after bath as an antiseptic and absorbent dusting powder.
Prickly heat powder contains refreshing natural essential oil.
◆世界知名痱子爽身粉
◆泰國必買伴手禮
◆洗完澡蛇牌+電風扇=冷氣的感受
◆正牌獨家產物保險及通過重金屬檢驗
Snake Brand Cooling Powder has been helping people to stay cool, dry and fresh since 1947. One of the world's leading products for relief from prickly heat rash, it is now sold in 16 countries and is about to be launched in Europe for the first time.
Essential oils camphor and menthol are key ingredients, with menthol providing the skin cooling properties.
Snake Brand powder does not enter the body, but instead provides a fine protective coating above the skin, without blocking pores like creams or lotions do. The cool sensation sends a message to your body to slow down the production of sweat. Together with the super absorbent properties of fine talcum in Snake Brand powder, these ingredients combine to reduce sweat and friction, leaving you feeling drier, cooler and more comfortable within minutes.